What are you doing for Valentines Day?
How about a relaxing and romantic Couples Massage for only $100?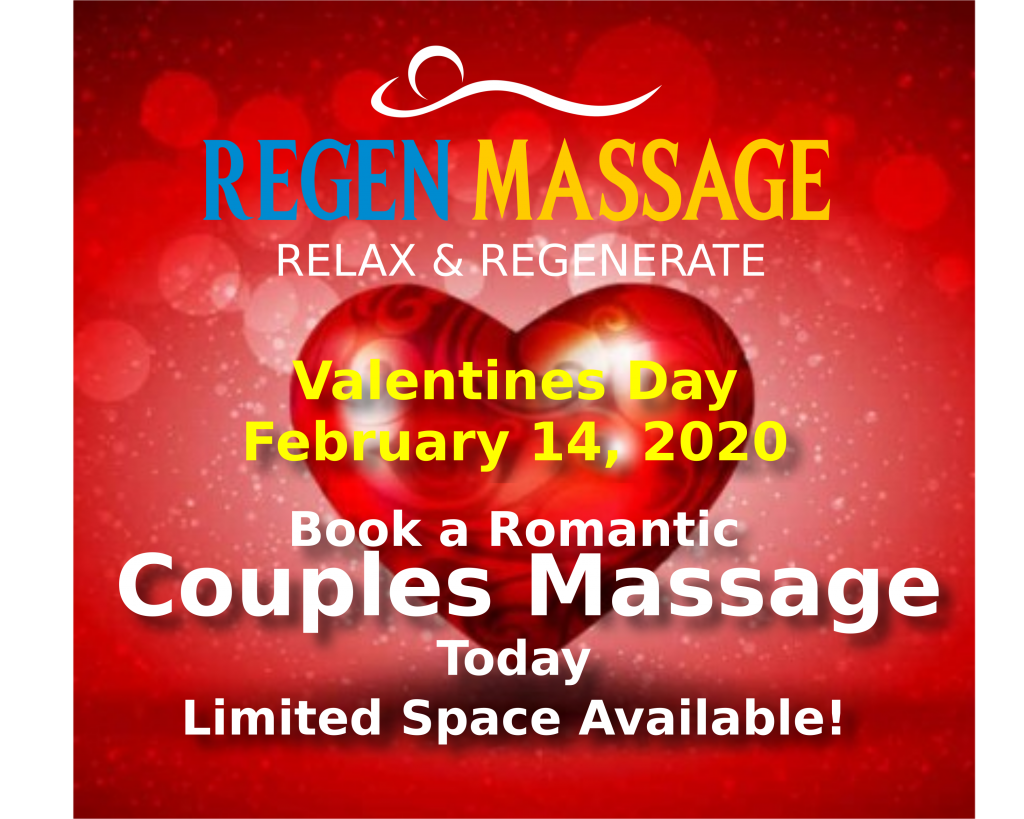 Free Valentine's Day Candy Gift Bag* with each Couples Massage
Call us today to book a 1 Hour Couples Massage for you and your significant other.
Have plans for Valentines Day? Purchase one of our Gift Cards instead.
Regen Massage is centrally located in the Point Loma area of San Diego.
* Candy Gift Bags available While Supplies Last.